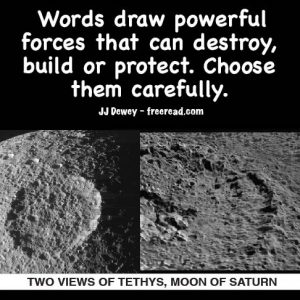 Day 286
Unnatural Results
The Seed Thought:
Eat too much unnatural processed food and get unnatural manmade problems and disease.
I came across a teaching many years ago that registered as truth to my soul. It goes like this.
Nature is a far superior chemist compared to humans as it has spent billions of years perfecting its processes. The closer we get to consuming fresh natural ingredients the healthier we will be.
Somewhere in nature is a cure for any disease.
Most every attempt science has made to duplicate, synthesize or improve nature has resulted in a cheaper, but inferior product.
In the end, you do not save money when using synthetics or processed food for you pay a lot extra with future medical bills accompanied by pain and suffering.
When I first became interested in natural products way back in the Sixties the only place you could find health related natural foods was in a health food store and most of what they had were supplements. It was difficult to even find whole wheat bread and there was no such thing as purified drinking water.
You couldn't get a good salad anywhere. There was nothing in fast food restaurants and even fine restaurants served you a salad with only iceberg lettuce with a bunch of processed ham and dressing thrown on top.
Outside of making one myself I couldn't find a good salad anywhere until about 1972. Fifty miles from my residence a health food store opened up a decent salad bar. I visited it whenever I could and I seemed to be a great success. It always had a big line and they had lots of good ingredients.
At the time I thought that within 30-40 years the whole country should be converted to healthy natural foods and we should be a much healthier nation.
Reality turned out to be somewhat different than I expected. The knowledge available about natural foods and cures has indeed expanded, but in this process the health of the nation has deteriorated.
How could this be?
The answer is that some have paid attention and incorporated natural foods, but the majority eat more junk than ever and, thus, overall health health has gone downhill.
There are a lot of people who give lip service to healthy eating, but in reality consume many processed foods. Sometimes friends will insist they eat healthy, but then when watching what they order I see they order soft drinks with artificial sweeteners (terrible for your health), processed bakery goods and sweet items with lots of sugar.
One of the first things a seeker needs to do is read the labels of any packaged item they buy. If the ingredients include names that you do not recognize then it is probably full of chemicals that would make you instantly sick in large individual quantities. A rule of thumb is to be suspicious of anything with more than three or four ingredients.
Because humans are far inferior to nature as chemists the seeker needs to stay as close to natural foods as possible, else his body will be greatly weakened over a period of time.
Some say that they cannot afford natural foods, but the healthiest food you can eat is actually very cheap. Sprouts are top of the line as far as healthy foods go and if you buy your own seeds and sprout them yourself the cost is very low. They will be some of the cheapest foods than you can eat.
Many books have been written on natural foods and health. The true seeker should seek some of them out and keep up on the latest thinking.
Seed Thought of the Day:
There is no such thing as infinity. If there were the universe could not be expanding. There is a number to everything.
Orthodox thinking accepts the idea of infinity as a given – but is it?
Day 287
A Number to Everything
The Seed Thought:
There is no such thing as infinity. If there were the universe could not be expanding. There is a number to everything.
The common thinking is that the universe is infinite, but the truth is that nothing has been proven to be infinite. Many things seem to be infinite but when examined they are always composed of a specific number.
Just consider the number of human beings on the planet as an example. If you met a new person every second you could only get through a third of the current population by the age of 80. If you greeted new baby every second you would only be able to see 20% of them. To such a person it would seem that there are an infinite number of humans, just on this planet.
This number pales in comparison to the number of cells in the average human body, which number around 30 trillion. In other words, there are 4000 times more cells in one human body than there are humans on the earth.
Now if we take just one cell and count the atoms which make it up we will come up with an even larger number of about 100 trillion. If a person were shrunk down to where he could see the cells and started counting it would indeed seem that the human body had an infinite supply of cells. The same goes with atoms in a cell. They would seem infinite to anyone who started counting them.
The components of most creations seem infinite to those lives within them. Many ancient people thought there was no end to the earth. Some thought the few thousand stars were all that existed. Now we have discovered that we live in a galaxy with over 200 billion stars and in the universe we can observe there are as many as 2 trillion galaxies.
What we have discovered in what we know is that the components of creation are so numerous that they can seem infinite, but are not and still have a finite number to them.
The bottom line is there is a definite number to everything.
Another conundrum is found in the idea that the universe is expanding. The only thing that can expand is something that is finite. If the universe were indeed infinite it could not expand. If the universe were to expand to twice its size would you then have two infinities? There is no such thing. The truth is that if we could expand out vision enough we would see that the universe has an end and has within it a specific number of galaxies, stars and atoms.
A more correct wording would be to say that God and the universe, or the universe of universes are unlimited.
Seed Thought of the Day:
Who says there is no intelligent design? Billions of intelligent humans over thousands of years have been trying to duplicate the human body, and cannot match the intelligence in its design, or even a single organ as the eye, or a single cell within the eye, or a single atom within the cell. They cannot even reverse engineer these creations.
Some good food for thought for the atheist.
Day 288
Divine Complexity
The Seed Thought:
Who says there is no intelligent design? Billions of intelligent humans over thousands of years have been trying to duplicate the human body, and cannot match the intelligence in its design, or even a single organ as the eye, or a single cell within the eye, or a single atom within the cell. They cannot even reverse engineer these creations.
Isaac Newton, who is considered the greatest scientist of all time, marveled at the technology that went into the creation of the human body and noted that the eye alone was so complex that some greater or Divine Intelligence had to be involved in its creation
'Imagine walking through a forest and stumbling across an iPhone lying at your feet. You pick it up and wonder how it got there. A friend walks by and tells you that all the elements of the forest just came together at the right moments and created it.
This may sound hard to believe, but at the other end of the scale we have scientists digging among ancient ruins and finding ancient tools so deteriorated that it looks like natural forces could have created something so elementary.
"Absolutely not," they say. "These elementary tools are solid evidence that ancient intelligent man was here and they are intelligent human creations."
Now consider the difference in the intelligence involved in the creation of a rough-looking hammer and an iPhone. If the hammer is proof of intelligent design then the iPhone is a million times the proof.
On the other hand, the human eye is many times more complicated than the iPhone and the body as a whole many times more complex than that. You would think that the existence of an Intelligent Designer would be so obvious that no one would question it.
Is it possible that the complexity is so overwhelming that the point is just ignored?
The truism, "You can't see the forest for the trees" comes to mind.
Seed Thought of the Day:
The greatest gift that one person can give to another is to stimulate that love which is in the soul to light the soul of another, like the passing of a candle.
The implications of this thought are great.
For an interesting story that illustrates the blindness of those who do not see Intelligent Design click on this link.
Day 289
The Greatest Gift
The Seed Thought:
The greatest gift that one person can give to another is to stimulate that love which is in the soul to light the soul of another, like the passing of a candle.
That part of us which is eternal is that originating point of light in Divine Space called the monad, or originating intelligence. This monad is born in the world of souls, or spirits, into a body (called the egoic or causal body) composed of a high grade of mental matter.
This soul is focused on divine attributes and is most centered on love; especially love of the whole rather than just the part.
When the seeker obtains soul contact his consciousness moves beyond love of self and those who only bring obvious benefit to self. Instead, he develops love of humanity as a whole and realizes that within each person, even those who are annoying to the personality, dwells the soul which is enflamed with the love of God.
The problem is that this great love has not penetrated the veil of separation between God and humanity. We as true seekers who have a realization of soul love can assist in the following ways:
(1) Realize that this divine love is not only within you but all others and is seeking to manifest.
(2) Realize that the love of the soul dwells even in the most irritating people. See that side of them that is on the inside more than the personality flaws on the outside.
(3) Show love to all no matter how they treat you.
(4) Realize that energy follows thought and look for love to be lighted in unexpected places.
Forgiveness is a key to making this happen as the seeker must purge himself of all grievances toward his fellow men and women. Advice on accomplishing this was discussed earlier and these teachings are always good to review.
May the Force (of love) be with you.
Seed Thought of the Day:
If you hear a report you do not like, do not shoot or attack the messenger, but investigate the message. Your preconceived notions could be wrong.
Day 290
Don't Shoot the Messenger
The Seed Thought:
If you hear a report you do not like, do not shoot or attack the messenger, but investigate the message. Your preconceived notions could be wrong.
When the average person hears a message he does not like or that runs contrary to his mindset his first reaction is not to sincerely examine the message for truth, but to attack the messenger. And how does he do that?
First he will figure that since the guy is on the other side (usually assumed to be the side of evil or the devil himself) that this person must evil or at best some reckless, unreliable reprobate.
Next he will assume that the guy has many flaws that signal a red flag.
Finally, he will look for and find those flaws, even if the guy is as innocent as Mother Teresa.
Then, when he is satisfied that the guy is in league with the devil he will assume it is safe to reject everything that comes out of his mouth with no need at all to examine the veracity of the arguments presented.
The true seeker will not only reject this approach but be personally abhorred by it. The sincere seeker after truth realizes that no earthly teacher is flawless and all people have a mixture of truth, error and distortion in their belief systems. He will not reject anyone because they are a flawed character and will not accept any because of claims of infallibility. Instead, he will look at the actual words and works of the person and run them by his own soul to test them for approval. If they register well with his soul he will incorporate them and, if not, he will either put them on the shelf or reject them depending on the clarity of the inner voice.
Many true messengers have been rejected, persecuted, imprisoned and put to death because their message was not honestly examined for they were identified as being in league with evil. The day of enlightened messages and true messengers is not over. Let us be among the few who can embrace them when they surface.
Seed Thought of the Day:
Insanity is when you disagree with reality
Justice is when realty bites.
Happiness is when reality is embraced.
Day 291
Facing Reality
The Seed Thought:
Insanity is when you disagree with reality
Justice is when realty bites.
Happiness is when reality is embraced.
Why would anyone disagree with reality? Well, it happens more than one may think. You've probably done it yourself since over 90% of the human race is polarized in a reality distortion field.
And what is that?
It is human emotion, which emanates from our emotional body, often called the astral body.
Communication with the soul, which is the one reliable registrar of truth, occurs when the higher part of the mind receives from this higher part of our selves. To get that truth impressed upon our consciousness it has to go through the emotional self and then to the lower mind centered in the physical brain.
Unfortunately, the emotional self acts like a mirror and creates a reverse image of truth. Consider this. When you look in a mirror it seems that you are seeing yourself and surroundings as they are, but you are not. If in doubt just hold up a newspaper headline and try to read it. Difficult isn't it? Everything in the mirror seems normal, but there is a subtle reversal that distorts reality.
This is what the emotional self does. Instead of allowing you to see things as they are it represents to you a version of truth that seems real, but is not. It tends to believe what it wants to believe rather than what is.
This is a form of insanity forced upon us all until the time comes that we are forced by others or circumstances to look at the true reality. This is like holding up a newspaper headline in a mirror and actually seeing the reversal. When this happens the distortion can no longer be denied.
At first this reality bites because you liked believing what you wanted to believe, even though it was false, but you can only stare at the reversal so long without admitting to yourself that it is a distortion of reality.
When the reversal is finally accepted the seeker begins to access and trust the higher part of his mind that can see without distortion. After a period of time in doing this, he finds that the truth brings much more satisfaction and happiness than did his previous desire to embrace illusion.
When the seeker looks back on his youth and sees what he desired and embraced then compared to what he desires and embraces now he can often see how he has moved toward the truth and that move has always brought him to a greater degree of well being and happiness.
If we expect truth to verify all our desires, we develop a mindset that becomes an enemy to truth. Let all true seekers become friends with reality.
Seed Thought of the Day:
The language of the soul is the communion of true principles.
Contemplate on what is meant by the language of the soul.
Day 292
The Language of the Soul
The Seed Thought:
The language of the soul is the communion of true principles.
Many people who seek for soul contact think that the Higher Self will give them answers in literal English, or their native language. They also think the soul cares about personality details in their life such as finding a parking space.
First, let me clarify that your soul is only interested in helping you with issues that you cannot solve on your own or that will have significant impact beyond that which you personally desire. It is particularly interested in things that have impact on the group of souls with which you are associated.
Secondly, the seeker should not expect answers to come in complete sentences. If words do come to the speaker from the soul they will usually be impressions that are interpreted by the mind.
Overall, the Higher Self understands, absorbs and sends knowledge much faster than we do because it deals with principles and knowledge is received and sent as impressions that convey much more than words, but understanding of how things work or why things are the way they are.
Specific details are sometimes accessed through the soul by retrieving the Akashic records, the Book of Life containing a complete record of earth history and the lives thereon. The problem is that few are able to accurately access them through the soul and many get pieces of information with numerous gaps and when put together by their physical brain much distortion is the result.
This is why we hear many teachers giving conflicting accounts of what they have received.
Dealing with principles in connection with the soul is much more reliable than data for the seeker has an inward sense that tells him when a principle revealed is true whereas details are much harder to discern.
If I were to say that aliens have a hidden base on the moon, then how many could confirm this through the soul?
Very few.
But if I were to say that a great purpose behind all creation is the evolution of life from matter in the direction of Spirit then this idea may register as correct.
Because principles are the language of the soul I have focused on the principles behind reality in most of my writings.
Seed Thought of the Day:
The desire for the truth must be the only desire in the consciousness, as the truth is sought.
Day 293
The Eye Single
The Seed Thought:
The desire for the truth must be the only desire in the consciousness, as the truth is sought.
Jesus threw some light on this idea:
"The light of the body is the eye: if therefore thine eye be single, thy whole body shall be full of light. But if thine eye be evil, thy whole body shall be full of darkness. If therefore the light that is in thee be darkness, how great is that darkness!" Matt 6:22-23
The Master gives us some expansion on this thought since light and truth are often synonymously written together. If we focus 100% on the side of light and truth, then we will be filled with light and always be able to distinguish truth from error. On the other hand, if we take our focus away from light and truth the opposite will happen. The person will be full of darkness.
What does this mean?
In light you can see clearly and in darkness you cannot. Therefore, the one in darkness will not see reality as it is no matter where he looks – unless he makes a firm decision to look within to the Source of light and develop a love for what is revealed.
Again, we go back to that basic principle which tells us that, "energy follows thought." If the seeker's thoughts are directed toward light and truth then he will draw them to his consciousness, but if his thoughts are only on verifying what his lower desires want to be true he will draw darkness and error into his life.
As one contemplates this seed thought he may be inclined to ask: "Does not everyone desire truth? After all, who desires to be wrong?
It may help if we break down the approach of the two sides.
On the side of light and truth, as mentioned in the seed thought, "the truth must be the only desire in the consciousness."
If this is so, then what is different that is in the mind of the one who is in darkness and illusion? Surely all people think they desire the truth.
Yes, even the ones in great darkness think they desire the truth as much as the next guy, but there is one difference. Above the desire for truth the one in darkness desires to be right and only to have his preconceived notions verified. He thinks his desire to be right is the same as another's desire for truth. Such thinking is a grievous error.
A desire to be right is linked to satisfying the lower emotions and, as discussed earlier, the lower emotions always distort and reflect in reverse the true reality.
A pure desire for truth is linked to the higher mind, the soul and God who is the Source of all things. The lower self fights tooth and nail to hold on to desired beliefs, however wrong. The seeker reaches a great milestone when he finally lets this go and focuses on soul contact rather than favoring the lower emotions.
Seed Thought of the Day:
Good must co-exist with evil to have meaning, just as light needs the darkness of a shadow to be seen.
Day 294
Good Needs Evil
The Seed Thought:
Good must co-exist with evil to have meaning, just as light needs the darkness of a shadow to be seen.
We often think that we see light but we do not. What we see are merely the effects of light.
In the depths of space above the earth there is a massive streaming forth of light from the sun, but if you were up there in a spacesuit you would see nothing but the blackness of space no matter how much you tried to see it. You would see something though when you looked at your spacesuit where the rays of light strike and cast differentiation, contrast and shadows. You need the shadow land of physical form to see the effects of the light of the sun. Otherwise, the rays of light would move on forever undetected through space.
Light and darkness are just one of the many manifestations of duality, but they all have one thing in common. They need each other to be revealed and understood.
Like a light shining in darkness, if only good existed then this quality could not be seen, but would be invisible to all. God had to create the universe with contrast and the duality of good and evil so that which is good could be seen, understood and appreciated. Before creation we could not have appreciated God as being good because there was no evil to reveal what was good.
We may not appreciate the manifestation of evil, but without it we wouldn't have a clue as to any path that would lead to the beautiful, the good and the true.
I guess we could say that evil is a necessary evil.
The path of the seeker, therefore, must be to see manifestations of good and evil as points from which to navigate toward a good and desired end
Seed Thought of the Day:
Unquestioned, unproven or unearned authority is always a destroying energy.
Why would this be true?
Day 295
Following Authority
The Seed Thought:
Unquestioned, unproven or unearned authority is always a destroying energy.
The first question that may come to the mind of the seeker is this: What if the material from such authority is correct and the person follows it and benefits? In that case would it not be destructive?
We can answer that with this scenario.
Let us suppose you came across Bernie Madoff before he was caught and he gave you an investment tip that paid off. You followed it merely because he was an established authority on Wall Street. After this he advises you to invest with him and make over 15% interest. You think to yourself that he is an authority and was right last time so you will trust him even though the 15% seems unrealistic in most cases.
In this case your unearned authority being right just set you up for a great disaster.
The problem with unearned authorities that are not thoroughly tested is that it is only a matter of time before they give you information or direction that is wrong and will lead to negative results.
There are a handful of seekers who question and test their authorities to the best of their ability. When this rare authority passes all their tests then should they accept without question?
Even here the answer is no.
Why?
Because no human being is infallible. We all are subject to error.
So what is the difference in the way the seeker should handle the earned and unearned authority?
With the unearned authority the seeker needs to be skeptical of everything he says and check out the truthfulness to the best of his ability. When he says something that doesn't seem to make sense you figure the chances are that there is error or distortion involved.
Concerning the more reliable earned authority the seeker gives additional weight and accepts most things that sound reasonable and registers well with the soul. If he says something that seems odd or unreasonable you do not automatically reject it, because he or she has been correct numerous times in the past. Instead, you seriously consider it and check out all the details possible. If you cannot prove the information true or false you put it on the shelf thinking that additional knowledge will bring further light in the future.
The wise seeker will not follow any authority if he cannot make sense of his words, except the soul itself, for a true communication from the Higher Self can be trusted as long as the seeker interprets correctly.
There are those who see me as having no earned authority in their minds and these should only go by the authority of the words themselves in connection with their minds and souls.
Some see me as an earned authority as they have tested my teachings numerous times. These still question me if I say something that does not seem reasonable to them. This is what they should do as I am not infallible and the language itself often does not depict real truth as it is.
Seed Thought of the Day:
Answers to prayers can be very disturbing if one is not thoughtful about what is asked.
Have you ever gotten what you asked for and then been disappointed or upset with the results?
Day 296
The Gold Principle
The Seed Thought:
Answers to prayers can be very disturbing if one is not thoughtful about what is asked.
Everyone wants love, right? Let us suppose you pray for it with enough faith to cause God to deliver. How would this come about?
The greatest manifestations of love come through painful circumstances that reveal who our real friends are. Here are some possible circumstances.
(1) Jack suffers a financial disaster and can't even afford Christmas presents for his kids. A friend gives him $500 to help him out. Both Jack and the friend share an experience of love they had not realized before,.
(2) Jimmy is confronted by bullies in a park and they start slapping him around. Just as it looks like the worst is yet to come a stranger comes along, puts his own safety at risk causes the invasive kids to flee. Jimmy now feels a love toward this stranger that he will never forget.
(3) Jane as just escaped from a terrible and abusive husband. In a down and out situation she meets Lyle who protects her and helps her out. They wind up getting married and Jane realizes that her love and appreciation for him is much greater than it would have been if she hadn't passed through her bad first marriage.
Love is just one quality that is enhanced through difficulties. Patience is developed by dealing with obnoxious people. Dealing with terrible circumstances creates wisdom. Tolerance is to be acquired by handling intolerant people.
The bottom line is that quality attributes are formed through the Gold Principle. And what is that?
To achieve the quality of pure gold requires a refining of the material through great heat, allowing the impure elements to be removed so just the pure material remains.
This principle also applies to us humans. The idea of no pain no gain applies. To develop good qualities will often demand that we go through some fires of adversity.
In the first half of my life I often asked God to bless me with various good qualities. I can now see that it is no coincidence that this part of my life was extremely difficult for me. Now, in the latter part of my life, I do not ask for such things for I figure I could use a little rest and am happy to savor the positive results of the troubles I have passed through. Life seems to present enough trials without praying for virtues that will bring on more difficulties.
Don't let this discourage you from seeking to improve yourself. It will take courage to do what it takes to progress, but courage is one of the finer virtues.
"And he shall sit as a refiner and purifier of silver: and he shall purify the sons of Levi, and purge them as gold and silver, that they may offer unto the LORD an offering in righteousness." Mal 3:3
Seed Thought of the Day:
When one is filled with love and is receiving love he will never give up his journey on the path.
Why does love give the seeker power to persevere?
Copyright by J J Dewey
Links for the first 22 sections of this series.
Part 1,  Part 2,  Part 3,  Part 4,  Part 5,  Part 6, Part 7, Part 8, Part 9, Part 10, Part 11, Part 12, Part 13, Part 14, Part 15, Part 16, Part 17, Part 18, Part 19, Part 20, Part 21, Part 22
Index for Older Archives in the Process of Updating
Easy Access to All the Writings
For Free Book go HERE and other books HERE
JJ's Amazon page HERE
Gather with JJ on Facebook HERE