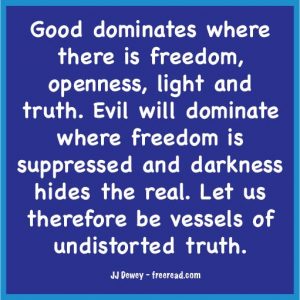 THE ZION SOCIETY, Part One
A Wonderful Ideal
I spent 20 years being an active Mormon during the years 1958-1978. Then the church discovered that I thought that the prophet was not infallible, as I disagreed with him on a point of doctrine, and they immediately threw me out. I was glad to go as the great repetition of simple ideas in church was becoming increasingly boring and a waste of time. My only regret was the effect it had on my family as my wife at the time stayed a true blue Mormon.
My membership though was not a waste of time as I took away from the church an important teaching emphasizing a beautiful ideal – that of Zion.
The concept of Zion did not originate with Mormonism, but was greatly enhanced by it. Among the Jews, Zion was synonymous with Jerusalem or Israel and prophecy speaks of a time that it will be reestablished with power and unity.
In Mormonism Zion is presented as a gathering of the pure in heart who will live together in unity, love and equality having "no poor among them."
Since the days of Joseph Smith numerous attempts have been made by the church and breakoffs to create a Zion Society and each time they have failed.
And why have they failed?
Basically for the same reason pure communism has failed. It turns out that most individuals are motivated to seek for their self-interest, which creates unequal status which can only be countered by strong authority. Strong authority thus surfaces to enforce equality. This evolves into a situation that is less equal and a more pronounced class difference than laissez faire capitalism.
You wind up with a small authoritative class that controls and gives orders to the submissive class. Then when the authoritative class realizes that it has been given a blank check to do what they want they reward themselves with as much luxury and perks as the system can bear.
Thus the ideal of the classless society evolves into a great duality of class beyond anything envisioned.
In spite of failures many thinkers have contemplated how to create this ideal society that was envisioned. After all, there are indeed many who would like to live in a society where brotherly love and equality dominate, including myself. Many efforts to create such a society began with good intentions, but eventually turned into a tyranny.
Why?
Because human nature does not gravitate toward the equality of sameness, as they see themselves as distinct human beings. Even the greatest supporters of equality see themselves and their needs as being different from their neighbors.
Because of this basic human trait any flawed goal toward equality will evolve into the two classes I mentioned. The movement grows to the few at the top who control with tyrannical powers, and the rank and file who must obey or be punished.
Does this mean that the idea of equality, sharing and brotherly love is a flawed idea that needs to be discarded?
Indeed not, as in the end the good that is in humanity always prevails, but only after much pain and learning through trial and error.
To move humankind to their next step in societal evolution we must look at the next level to be achieved in realistic terms. Anyone who expects all participants to always be willing to work and share instinctively when they need benefits for themselves is living in illusion.
Any step toward a Zion Society has to factor in human weakness into the equation. Also the idea of equality needs to be defined. Are we talking about sameness, equal rights or something else?
Above all, we want to avoid a tyranny. How can we do this?
THE ZION SOCIETY, Part Two
Problems with Utopia
Zion is basically a vision of a utopia, the ideal society, where all have their needs met and people live in unity, equality and brotherly love. The actual word though is traced back to, the original Jerusalem, the city of David, which was far from a utopia, often fighting wars of survival or conquest and far from an ideal unity, suffering from regular insurrections and hostility.
Its flawed beginnings did not hinder the prophets from dreaming of a time of a perfected Zion. For instance, Isaiah said:
"How beautiful upon the mountains are the feet of him that bringeth good tidings, that publisheth peace; that bringeth good tidings of good, that publisheth salvation; that saith unto Zion, Thy God reigneth! Thy watchmen shall lift up the voice; with the voice together shall they sing: for they shall see eye to eye, when the LORD shall bring again Zion. Break forth into joy, sing together, ye waste places of Jerusalem: for the LORD hath comforted his people, he hath redeemed Jerusalem."
Isaiah 52:7-9
Beautiful words indeed, especially the part of seeing eye to eye. Such unity and harmony has been the dream of many besides the LDS clear back to the days of Socrates. Since then, many have attempted utopia, some based on scripture and some on other ideas. There have been hundreds of experiments ranging from communist societies and states to hippie communes, to religious groups – all seeking equality, union and all things in common.
The communists expressed a catchy ideal that was thought to be workable:
"From each according to his ability, to each according to his needs."
The citizens embraced the "needs" part, but were not that cooperative with the "according to his ability" part. When one saw his neighbor not doing his share then the individual asked himself, "Why should I work extra hard to support that lazy guy?" The greatest communist enterprise, the Soviet Union, thus fell apart through lack of cooperation and incentive from the lowly citizen.
Communist China under Mao had similar problems with millions of people dying of starvation. Their salvation has been in making a switch to a more capitalistic approach. Now they have their own capitalistic billionaires and are in some ways more capitalistic than the United States. They have at least taken their people to a higher level of prosperity.
On the other hand, North Korea tried to stay true to the communist ideal and the result is that you have a nation with the people starving, often resorting to eating tree bark, grass or even dirt to survive.
The only thing close to the Zion ideal that has prospered over a substantial period of time are the Amish and related groups. They do not exactly have all things in common as each person is over his own business or enterprise, but they are expected to share so no one goes without. They have achieved the desirable goal of having no poor among them. Their survival can be attributed to the fact that each has a certain amount of freedom over his own stewardship, goods and money, but the rules and restrictions are so great that few from modern society would have any attraction to the limited living conditions.
Each member has to give up all modern technology (with a small handful of exceptions). Your home would have no electricity, no phone, no internet, no modern appliances. You would be told how to dress, when to grow a beard, and have to make all your own clothes according to specifications. Basically all the elements of your life would be rigidly controlled.
There are a number of communal groups, including some breakoffs from the Mormon Church, who have maintained their organization for a period of time, but all of them suffer from rigid control by strong authority and offer little hope for a happy life.
On the other hand, most who dream of Zion, do not visualize themselves living a life in the dark ages before electricity with every aspect of their lives controlled by excessive rules and regulations.
The question any visionary must ask is what are the principles that can be followed that will create a definite Zion society?
Before we answer that question maybe we should first look at what does not work. There is no example of any substance on the planet we can point to of a Zion society that one can join that does work, but there are plenty of examples in history of failures.
(1) The main reason for failure is that a strong outer authority controls the rank and file members. Such an authority often claims to be the voice of God on the earth and, if such is believed, the member will be extremely fearful of doing anything contrary to commandments given out.
Outer authority, which takes the place of God speaking to the individual, is the mark of the beast. The mark of the beast in the forehead is control of the mind and the mark in the right hand is control of the labor of the participants. Thus all but a few currently have the mark of the beast as most allow outer authority precedence over the inner.
(2) Leaving it up to God. Many just "wait upon the Lord" and if they do act it is because someone tells them that they speak for God or interpret the scriptures correctly and they must be followed. Because of such claims corrections are often not made because that would be admitting that God is fallible.
(3) Waiting for some perfect plan. A Zion society will not just manifest in perfection but must be ironed out in the process of fallible human endeavor. God is not going to come down and lay it out for us in black and white.
Why?
Because we learn by doing. If humanity uses their minds and intelligence to create Zion then it will become a permanent fixture, but if someone just gives it to us on a silver platter it will be a temporary thing no matter how perfect the blueprint is.
The scriptures give us some of the ideals that will compose a Zion society, but is lacking in supplying most of the details. The end is given, but not the means.
Why?
This scripture explains it well:
"For behold, it is not meet that I should command in all things; for he that is compelled in all things, the same is a slothful and not a wise servant; wherefore he receiveth no reward.
"Verily, I say, men should be anxiously engaged in a good cause, and do many things of their own free will, and bring to pass much righteousness;
"For the power is in them, wherein they are agents unto themselves. And inasmuch as men do good they shall in nowise lose their reward." D&C 58:27-28
So, if strong outer authority that takes precedent over the inner voice of the Spirit to the individual is a prime cause of failure then how are we to proceed? Should we recognize no outer authorities then?
If too many rules suffocate should we have no rules?
If too much hierarchy interferes should we have no hierarchy and no recognized leaders?
Or is there a point of balance somewhere in between?
THE ZION SOCIETY, Part Three
The Prime Directive
There is one decisive principle that, when applied, will make things work efficiently, and when not applied dooms a work to failure.
This is the Principle of Freedom.
The problem with this principle is that many have different ideas as to what freedom is, but they are basically divided into two camps which I will label the light and dark side.
The Dark Side:
A person in this group will see freedom from his individual perspective or at best freedom for the group to which he belongs. If the majority have to suffer a loss of freedom or even slavery so his minority will have what they want so be it. His idea of freedom is enhanced.
Example: The Southern States fought for the extra freedom a minority received from owning slaves and benefitting from slave labor. Abraham Lincoln contemplated this idea of freedom and was amazed that the whole Confederate nation could stand behind it.
The Light Side:
A person in this group will value the freedom of all individuals everywhere. JFK said it well: "The rights of every man are diminished when the rights of one man are threatened."
The true principle of freedom can be summed up as follows:
"It is the removal of restrictions either imaginary or real, so the power of decision has complete freedom within the sphere of its plan. Thus the true principle of freedom lies in the idea that the spiritual energy to accomplish is released so its life can flow through the ideas and thoughts of the individual until all positive desires are fulfilled."
The true principle of freedom is not created by anarchy where all are free to do whatever they want with no restrictions. Such anarchy is counter to freedom and creates mob rule where tyranny is the end result negating freedom. A certain amount of law is necessary to maintain maximum freedom, but excessive law and regulations suppresses freedom. Thus the quality of good judgment must come into play for too great of a shift to the right or the left takes freedom away.
For example: We do not want the burglar to have the freedom to enter our homes and take what he wants. In this case the burglar's extra freedom greatly diminishes the freedom of others. The net effect is that the loss of freedom without appropriate law is much greater than the freedom granted to the burglar.
Thus the Principle of Freedom supports the idea of maximum freedom for the whole rather than total freedom without law, or a state of anarchy.
How does this apply to the creation of a Zion Society?
The Principle of Freedom must be the prime directive in the creation of any benevolent, productive society, especially anything claiming to be constructed on the principles of Zion.
Without maximum freedom the people will be denied a fullness of happiness and joy. With it all things are possible and the true pursuit of happiness becomes reality.
We conclude then that true freedom, which is a state of maximum freedom, is found at some point between the two extremes. That point cannot be found by any mathematical equation, but is only discovered through unbiased judgment followed by experimentation and then by fine-tuning corrections.
When someone with great authority proclaims an exact path that must be followed and allows for no correction, because of supposed infallibility, disaster is always the result. No great work is ever completed without many corrections being made. Just like you cannot even drive a city block without making many corrections with the steering wheel, neither can the laborers in the vineyard of the Lord create a work of beauty unless they are allowed to make corrections as they go.
As with the Principle of Freedom, even so with correction; judgment must be applied. The correction should not distract from the original inspired purpose but should steer the workers more correctly to the straight and narrow path.
Good judgment and common sense must be applied to building Zion just as it is in creating a work of art.
Both extremes, or a lack of freedom, will prevent the manifestation of the good, the beautiful and the true. Let us choose this day where we will stand.
THE ZION SOCIETY, Part Four
Defining Zion Qualities
We have established that Zion must be built upon the Principle of Freedom. Unless maximum freedom for all is incorporated them maximum pursuit of happiness cannot be a reality. If there is not a goal of happiness and fullness of joy available then the society would not be Zion. Conditions in Zion must be conducive to happiness.
So, what do the scriptures tell us for sure about Zion, a condition where people will dwell together in peace and happiness? This scripture sums it up in a sentence:
"And the Lord called his people Zion, because they were of one heart and one mind, and dwelt in righteousness; and there was no poor among them." Moses 7:18
In addition to this the scriptures stress equality and sharing as important ingredients:
"Nevertheless, in your temporal things you shall be equal, and this not grudgingly, otherwise the abundance of the manifestations of the Spirit shall be withheld." D&C 70:14
"For if ye are not equal in earthly things ye cannot be equal in obtaining heavenly things." D&C 78:6
The main ingredients composing Zion seem to be:
(1) There are no poor among them for they dwell in a state of equality.
(2) Being of one heart and mind, or seeing eye to eye.
(3) They dwell in righteousness.
(4) They will gather and build the New Jerusalem – the city of Zion.
"and righteousness and truth will I cause to sweep the earth as with a flood, to gather out mine elect from the four quarters of the earth, unto a place which I shall prepare, an Holy City, that my people may gird up their loins, and be looking forth for the time of my coming; for there shall be my tabernacle, and it shall be called Zion, a New Jerusalem." Moses 7:62
(5) Just government. There has to be a competent government over the people. The exact form is not specified in the scriptures, but we can assume it must be fair and allow the principle of freedom to prevail while maintaining civil order.
Let us examine these five components starting with:
"There are no poor among them for they dwell in a state of equality.
There is a lot of discussion among thinkers about how far people of good will should go with the principle of equality. Some think having equal rights and opportunity under the law should be as far as we should go and others think we should go even further than the communists and have all people, small and great, yield up all their possessions for the people to have in common.
Then others think the point of truth is somewhere in between.
The scriptures stress equality, but do not give us much detail on exactly what this means or how it is to be accomplished. This is where our own thinking comes in to fill in the blanks since we should think for ourselves as much as possible and not have to be commanded in all things.
First let us look at what is agreed upon by most spiritual thinkers concerning equality.
(1) It is basically agreed that there should be equality of opportunity under the law. The law, government and authorities therein should not favor one class, group or race above that of another.
(2) The great gap in possessions between the rich and poor and management and labor is detrimental to the spiritual health of the whole.
(3) Leaders should not have special privileges that sets them apart from their followers as special beings deserving much more than the rank and file.
(4) Leaders need checks upon them so they do not turn into dictators or tyrants.
(5) No matter how great one's accomplishments may be he or she should avoid an attitude of superiority, maintaining the realization that we all have unlimited potential.
In addition, there are several points generally agreed upon that spiritual equality is not:
(1) Equality does not mean sameness.
(2) We are all unique individuals, each one different from any other human alive. We are not equal in intelligence, talents and abilities.
(3) Each person is different in the amount of labor and intelligence he applies to his goals and will produce different results.
And what are the major points of disagreement?
(1) How far we go in pushing the idea of equality toward sameness.
(2) How much authority and force should be applied to see that participants conform to any established idea of equality?
(3) Lacking a unifying messianic figure as a leader how should we proceed toward establishing Zion principles? Or should not take any initiative?
In the end if we lack specific agreed upon revelation from on high we must proceed with the highest we know and all individuals involved must check with the Holy Spirit of Truth within them to gain assurance that we are headed the right general direction.
THE ZION SOCIETY, Part Five
What is Equality?
Just like the spiritual principle of freedom does not give absolute freedom, neither does the spiritual principle of equality insist on absolute equality. For instance, the desired goal of maximum freedom for all does not allow anyone the freedom to rape, pillage and plunder fellow men and women.
The same principle applies to equality. We do not seek absolute sameness. Instead, the goal is maximum possible equality for all while applying the prime directive of maximum freedom.
It is said that the War in Heaven was fought over free will. The adversary wanted to reach the ideal by forcing us to do right, which was rejected by God in favor of a plan offering free will, even though that would result in numerous mistakes along the way.
This war over free will continues to this day and thus the Principle of Freedom is the prime directive for the forces of Light and Love and must be taken into consideration in any step toward the creation of Zion.
We see the results of these two ideas manifesting on the earth. The side against free will operates through tyrannies, cults and authoritarian groups controlled by strong leaders who insist all thinking and decisions be made by an elite group who know what is best for the rank and file.
On the other side, we have countries with at least a degree of freedom that allow their citizens some freedom of choice in reaching goals. At present, the Principle of Freedom is not dominating, but this must be changed so when Zion is established the free will of humanity will reign supreme and demonstrate the power of freedom over slavery of the human mind.
So then, taking into consideration the Prime Directive of maximum freedom and equality let us define the Principle of Equality.
True spiritual equality is not sameness for sameness can only be the result of tyranny that negates the Principle of Freedom. True equality consists of the following.
(1) Equal opportunity under the law. There should be no restriction under law or authoritarian decree that limits access or achievement of any individual, group or class of people.
This will not result in sameness of opportunity because those governed by the Principle of Freedom will differ in circumstances and mental state which will result in advantages or disadvantages creating different outcomes.
(2) Acquire the mindset that supports abundance for all and sharing rather than forcing the rich to give their wealth away.
Every time wealth has been taken by force with the idea of redistribution disaster has been the result.
One of the prime examples of this failure occurred when Pol Pot took over Cambodia in the Seventies. He was a big believer in equality by sameness and mandated that all people have all things in common including property, dress, communal meals with all capitalism forbidden. He even tried to eliminate cash and killed those who even smelled like an upper class.
As a result millions died through starvation and extermination.
Thus one of the most aggressive attempts at forced equality was also one of the greatest failures in history.
Instead of attempting to force the rich to share the key is to teach the principle of free will sharing while providing opportunity for the poor to achieve abundance.
Studies show that an increase in money does result in an increase in happiness until the point is reached where basic needs are met. After this point additional wealth makes little difference to happiness.
Therefore, if the inhabitants of Zion through free will create a situation where the basic needs of all are met the foundation will be laid to establish a society where maximum happiness becomes possible.
A huge problem created by inequality of the deprived poor compared to the rich is that many of the poor who are going without or having difficulty paying their bills focus on the differences in outcome. On the other hand, the focus of one who has his needs met tend to be away from the material differences and other goals in mind. Creating a situation where basic needs are met will take us more than halfway to the goal of seeing ourselves as equal participants rather than on the outside looking in.
(3) Teach correct principles so equality can manifest through free will sharing. Many who are rich are presently willing to donate to a hospital, library or college if they are willing to put their name on a building or room. In Zion we do not want to feed the ego, but what if the rich were to realize an even greater feeling of worth through using their wealth to assist in the building of Zion or just in helping others there. People tune into the public consciousness and if our values change the motive for sharing will also shift.
So, what would equality look like in the ideal Zion society? There would not be sameness. Jones may figure he needs a storage shed in his back yard and Smith does not. Jones builds a shed and thus has a possession that Smith does not have.
The bottom line is that Smith could have built a shed if he wanted one so he does not feel neglected because of an unequal possession.
In the ideal society basic needs would be met and if someone feels they need something beyond that he would have freedom to acquire it.
We'll go into more detail as this treatise continues.
Copyright by J J Dewey
Index for Older Archives in the Process of Updating
Easy Access to All the Writings
For Free Book go HERE and other books HERE
JJ's Amazon page HERE
Gather with JJ on Facebook HERE